VIZIUM, a state-of-the-art science centre, is dedicated to fostering a love of STEM in children and young adults through immersive technology experiences and hands-on workshops. With over 80 interactive and educational exhibits spanning across seven technology and science-focused galleries, VIZIUM offers an opportunity to explore the subjects of physics and mathematics, cutting-edge technology and programming, health and wellness, self-discovery, geography and more, all while having fun.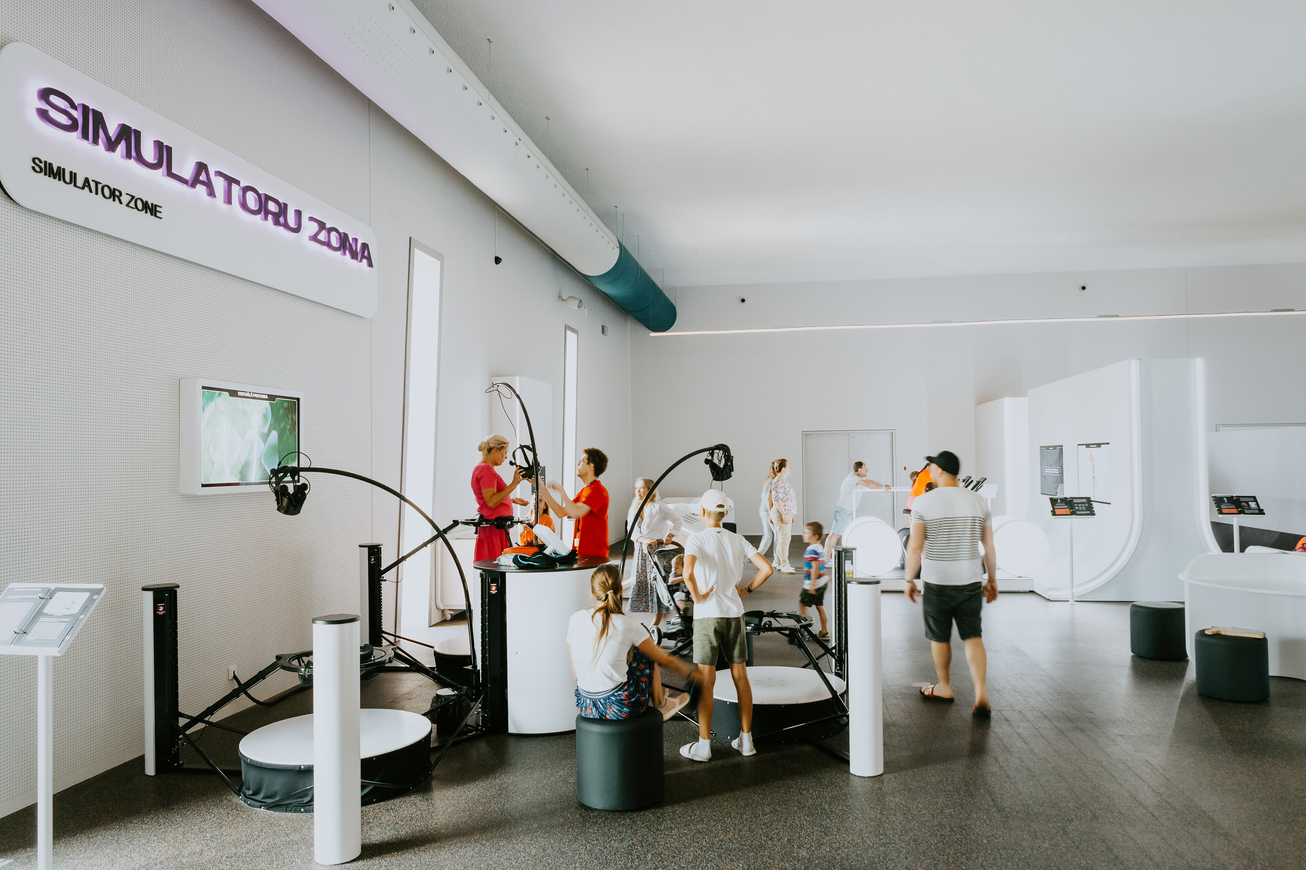 TAPP's role in this innovative centre was to craft an immersive experience for visitors. With the goal of creating a sense of presence and allowing visitors to feel like they are living the experience in real-time, TAPP utilized virtual reality technology to transport visitors to another world.
One of TAPP's most ambitious projects was the "VR Ride," an exhilarating roller coaster simulator powered by a motorized platform and VR headset. With custom-developed software seamlessly integrating with the platform, visitors can experience a true-to-life ride on a dizzying roller coaster.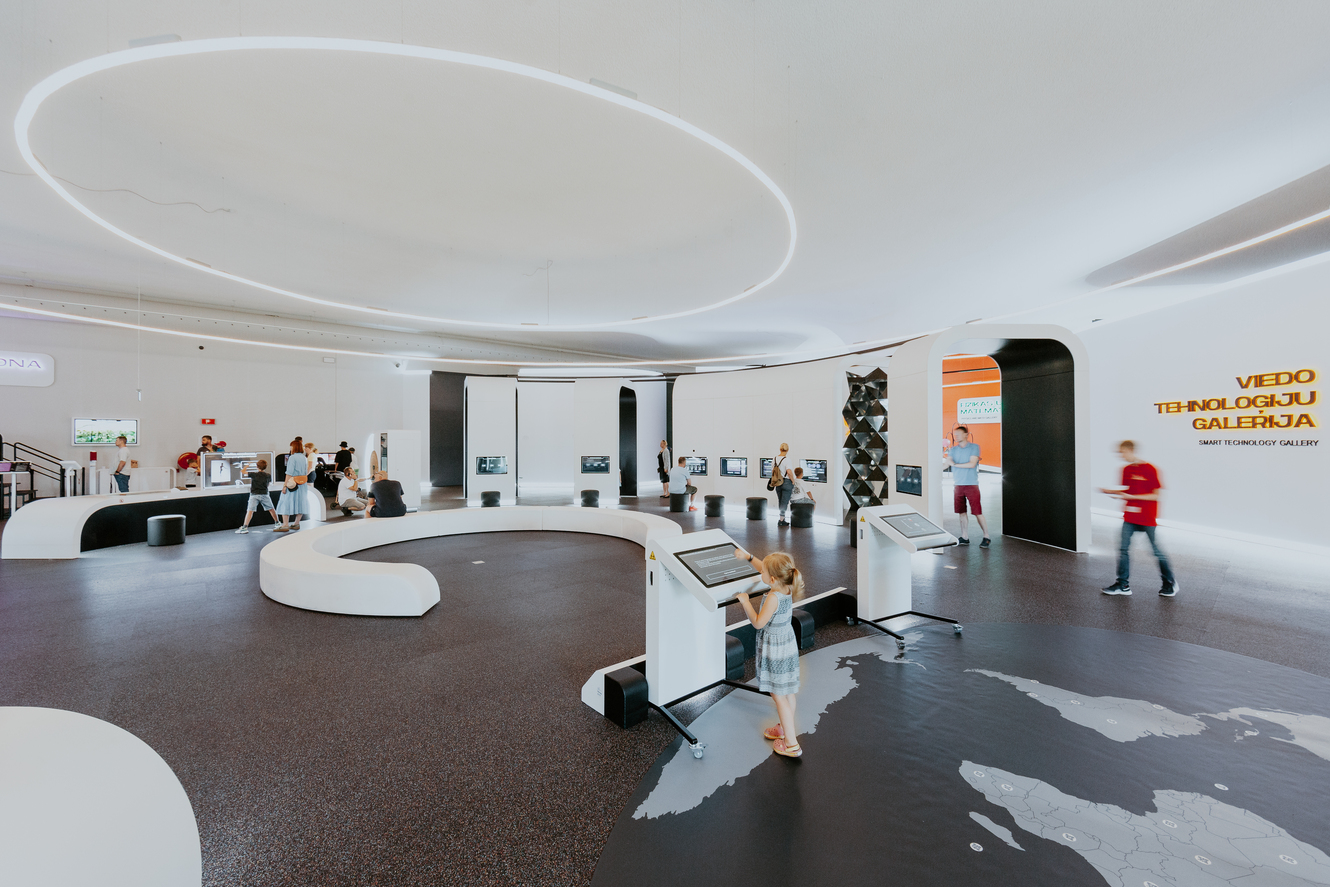 In the "VR Walk" exhibit, TAPP's programming and 3D design teams worked tirelessly to craft a one-of-a-kind virtual world, a whimsical maze full of falling leaves, intricate shading, and captivating animations. Visitors can step onto a specially designed platform and take a virtual stroll, completing various tasks along the way.
Come to Ventspils and test your skills, ride a snowboard and navigate a laser maze at VIZIUM.
Rūpniecības iela 2, Ventspils, LV-3601